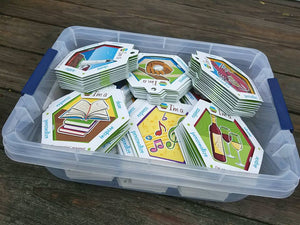 Pulling it all together
Received a small batch of the packaging and I spent a few hours assembling the magnets. 200 down, 11,800 to go.
I will pick up the rest of the packaging this afternoon or in the morning.
I have been working on gathering materials for the booth, figuring out how I will set it up and getting things in order.
Also have to figure out how much inventory to bring. Lots of guesswork for this first event.
---
2 comments